Suicide
Carolyn seeded her hair with corn and stumbled into a field full of crows, hoping death would come in a frenzied beating of black wings and a scourge of razor-sharp beaks. She would star as a dark-haired, dark-eyed Tippi Hedren in her own remake of Hitchcock's "The Birds." But the crows were wise to her, realizing their reputations were bad enough already. No use adding murder...
Prelude
It never rains in Onyx. Instead, the sky changes color. Mondays and Thursdays it's azure. Tuesdays it's royal blue. Wednesdays and Saturdays: cyan. Sunday's sky is nearly white, with a touch of battleship gray. Fridays the sky can be anything from cornflower to wheat. Whatever citizens wish, that's the color of Friday's sky. Sarah has been a citizen of Onyx since she was born five-and two-thirds...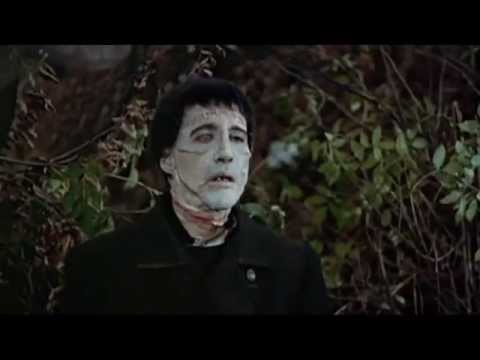 "Elle était fort déshabillée..."
I nearly always have eight books on my desk. Three are whatever I'm currently reading (sometimes two, sometimes four: nearly always). The others are a King James version of the New Testament, The Little Zen Companion (compiled by David Schiller), a Penguin edition of the Upanishads, e.e. cummings' Complete Poems: 1913-1962, and Rimbaud: Complete Poems, Selected Letters. The poetry of Arthur...
Pls note that all the negative reviews of "Girls"... →
shycynical: rawkblog: Not that I'm reading every single one or anything. Also, the amount of self-hatred that has to be involved in a writer using the term "mumblecore" for derogatory purposes has to be so crushing and awful. "Every Friday night of my life is a shitty genre," you know?  But I'm not making anyone watch every Friday night of my life. Purely out of curiosity, since when has...
"With Ink-Stained Hands"
On the eleventh day of a month-long celebration of poetry (April being poetry month) I wanted to share one of my favorite poems with you. Unfortunately, it is too long to commit to this space. Octavio Paz's "A Fable of Joan Miró (Fábula de Joan Miró)" is a strikingly original use of language from it's opening verse to it's closing line, all the more impressive because it loses little in...
"For the Worm of My Despair"
I first discovered the poetry of Federico García Lorca in the Robert Bly anthology The Rag and Bone Shop of the Heart. For days after reading "Little Infinite Poem" these lines haunted me: "But two has never been a number; it is anguish and its shadow, the demonstration of another's infinity, the dead man's ramparts and the punishment of new and endless resurrection. "Dead men hate the number...
Scarecrow
When it comes to maximum results from an economy of language, few poets rival the Japanese haiku no renga master, Matsuo Bashō. I was first introduced to the hokku form in high school in Okinawa. My teacher wove a story of the poet lying drunk on sake in the bottom of a boat on a lake, composing odes to the night sky and the full moon. To this day I can't find any collaboration of what may...
Night-Gray Eyes
Carl Sandburg's Complete Poems seems to be out of print. (One has to figure that if "rude, contemptuous, arrogant and subversive" Amazon.com doesn't have it in stock, no one does. (Barnes & Noble is also out.)) It saddens me. Of all the poets I've read, Sandburg is most essentially American — not even Walt Whitman shares his love of common people or celebrates them with such candor and...
Feast →
I had forgotten what a feast for the eyes Terrence Malick's "Days of Heaven" is. Nearly every frame is gorgeous.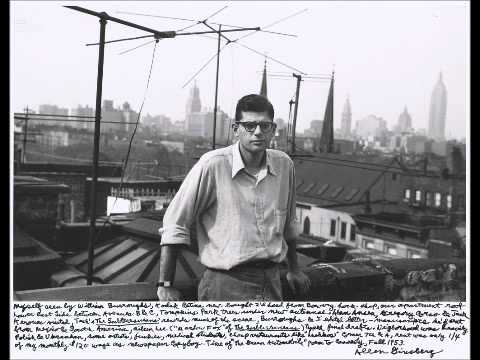 Cranny
In my best dreams, I sit Lords Tennyson and Byron down at a dinner table together and let them go at one another about "what God and man is." It would likely be a conversation worth hearing. The Victorians fascinate and irritate me, Tennyson especially. This poem always makes me think of spring, partly because it's the most apt time to pull a flower from a wall, "root and all," and partly...
Grapes of Joy
A high school teacher once defined poetry to me as "the distillation of language down to its purest essence." While a lot of other things from that time have slipped my mind, her definition remains with me. I'm not sure I fully agree with it, but there are times when poetry is exactly that. It's the reason this poem by Langston Hughes has always intrigued me. I've...
So Long as Men Can Breathe
Apparently April is poetry month. Okay. I'll bite. Though I've missed two days in ignorance, I'll share a poem a day through the month of April. Favorites. Yes, this Shakespearean sonnet is too often reproduced, but I love it still for its conclusion. Shakespeare predicts that as long as this poem survives and is read, his lover will live and her beauty will be remembered. He...
"If I can't dance, I don't want to be in your revolution."
– Emma Goldman
Brobdingnagian
In the (not so) far future, nubile young women in sequined spandex will put their heads under the appendages of elephantine robots instead of under the feet of genuine pachyderms. The effect on circus goers will be the same, though the threat to the young women will be much greater. Robots, after all, are not guided by the quiet wisdom of elephants, but by the capricious passion of humans. You...
Jack Kerouac on Writing and Life →
Sure. Everyone is gearing up for the release of "On the Road" and playing it for hits. But it doesn't matter. This stuff is golden.
Say Cheese
There's no way to escape the enormous smile of Julia Roberts on premium television. Her mammoth pearly teeth, gleaming from ear to ear, are everywhere. It's enough to give a shriveling tube of Crest nightmares. The Mayans were right. This is how the world will end in 2012: Julia Roberts will break into her legendary grimace, her jaw will unhinge like a snakes' and her gaping...
Get the Love Right
Jesus said, "Love your enemies." "I am the good shepherd," he said. "The good shepherd lays down his life for the sheep." In case no one was listening he added: "Greater love has no one than this, that a man lay down his life for his friends." In 1 John 3:16, the writer made absolutely certain everyone knew what he meant: "This is how we know...
3 tags
Ra-ha-ha (or Electricity, Bitches)
I'm beginning to believe the Egyptians were right and the sun is a god. Recent solar storms are dramatic manifestations of Ra's fury. Why is he angry? Because we won't turn out the lights and let him sleep. So he'll do it for us. I'm glad I still own paper books.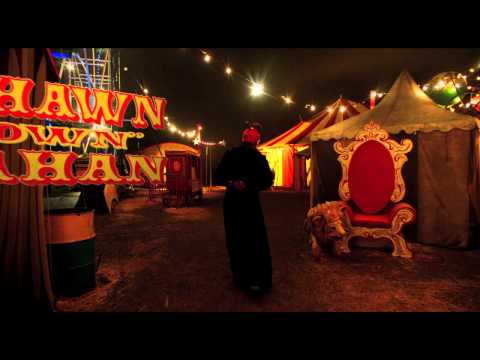 Banana Prophecy
It seems to me this is how things like Skype work — just swap a physical window for a virtual one: Day after day, we always kept an eye on each other's windows, and so it felt almost as if we were living together. When Nakajima's lights went out, I'd start to think that maybe it was time for me to hit the sack, too, and whenever I came back after a trip home and opened my...
Drinkify and Jive →
My tablet is cranking out The Clash right now, and Drinkify suggests I should sip an ounce of cocaine dissolved in an ounce of grenadine while listening. Miller High Life will enhance a Jimmy Buffett tune, and a bottle of pinot noir takes the edge off Sun Kil Moon. Miles Davis? One ounce of heroin. "Serve neat. Stir slowly. Garnish with salt." Tuned into the Muppets? Drinkify says sip...
This Jobs for You
Apparently the Apple was wormy. (Or why I'll never own another of their products.)
Pi
Last night a friend told the story of sitting down in a bathroom stall and finding a complex differential equation on a wall where smut was ordinarily posted. "It must have taken ten minutes or more to work out," he said, a little awed that someone would sit that long on a public commode.
"It is impossible for him to be a child of Amerika — no matter how he..."
– Eldridge Cleaver, in the introduction to Yippie! leader Jerry Rubin's Do It!
"…every war suffers a progressive degradation with every month that it..."
– George Orwell, Homage to Catalonia
Chico and Rita →
Billy Wilder or no Billy Wilder, "Chico and Rita" sounds like a jazz aficionado's dream come true. I hope it wins an Oscar so I might get to see it.
Jackson Pollock: Unpublished Photos →
LIFE releases eleven previously unpublished photos of artist Jackson Pollock. In 1949 the magazine asked, "Is he the greatest living painter in the United States?" A brief biography and overview of Pollock's work can be found at the Artchive.
5 tags
Conrad
Reading Joseph Conrad's Nostromo, this passage knocks me on my backside: Mrs. Gould knew the history of the San Tomé mine. Worked in the early days mostly by means of lashes on the backs of slaves, its yield had been paid for in its own weight of human bones. Whole tribes of Indians had perished in the exploitation; and then the mine was abandoned, since with this primitive method it had...